A visit to Thomas Mischak's Waterloo diorama
A few weeks ago I was privileged to meet up with my good friend Thomas at Bielefeld en route to the Dioramica at Hann Munden in Germany.
Apart from enjoying his and his wife Martina's wonderful hospitality, I had the pleasure of visiting his Cold War nuclear bunker.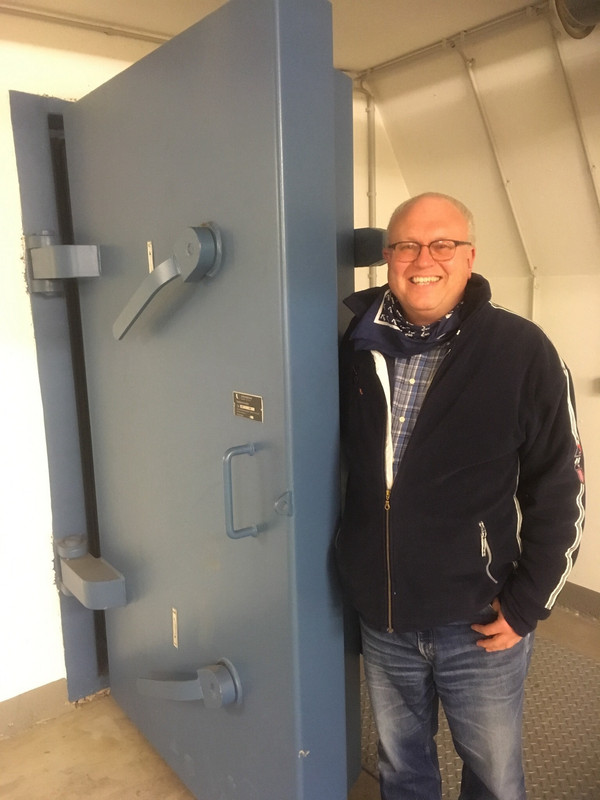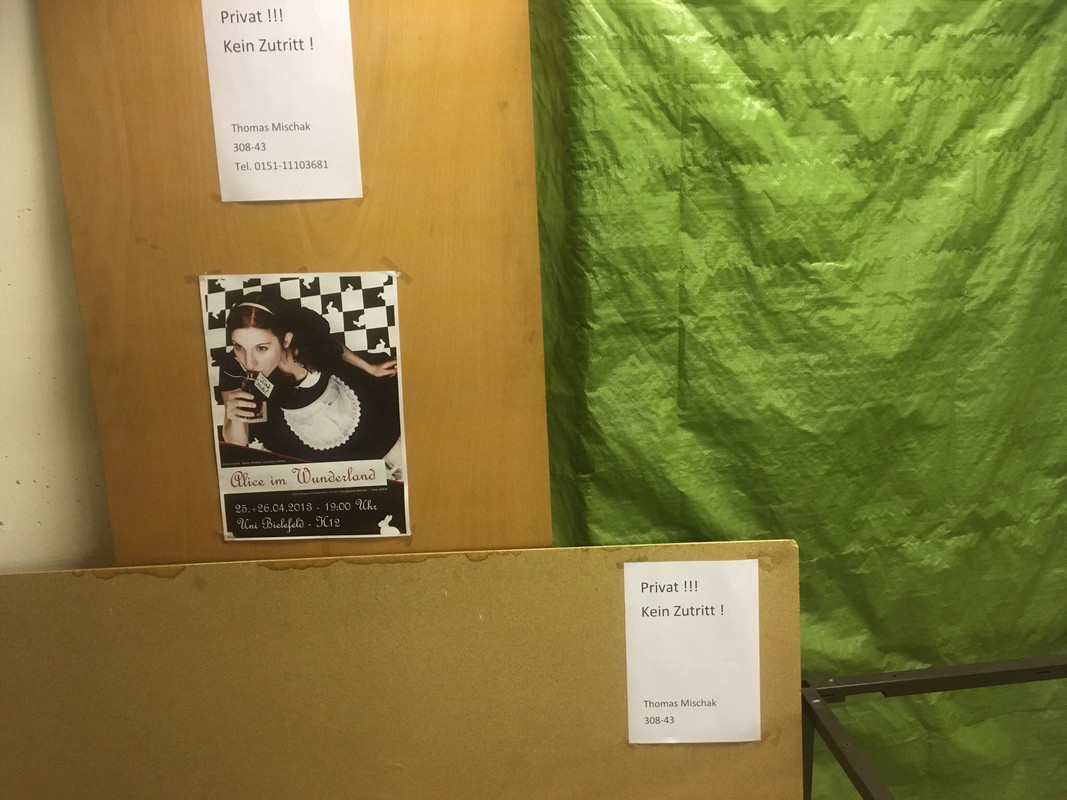 Once through the superbly engineered door you are met by an enormous Waterloo depiction which is staggering.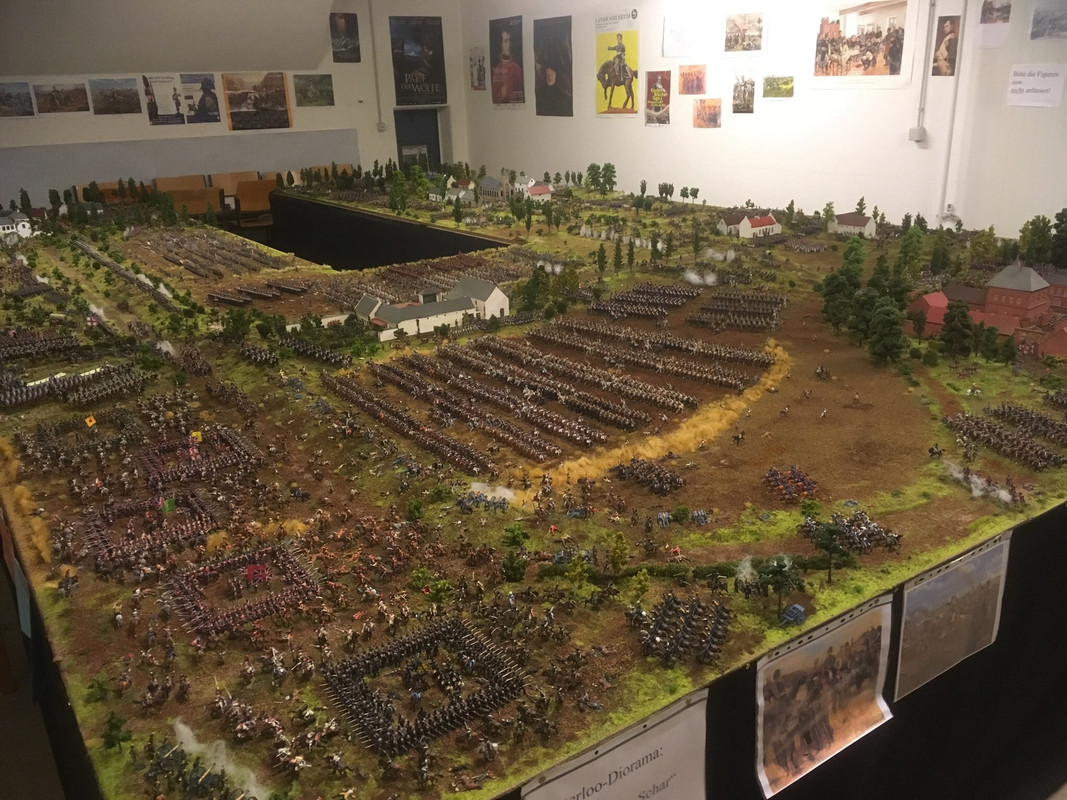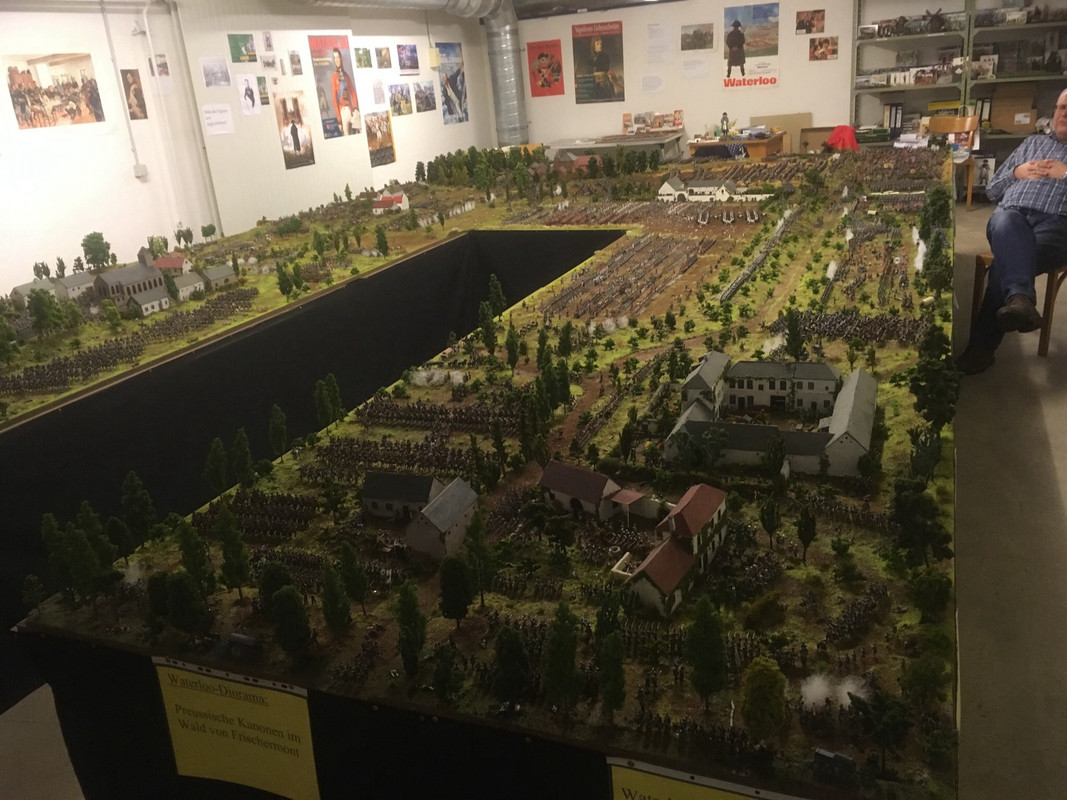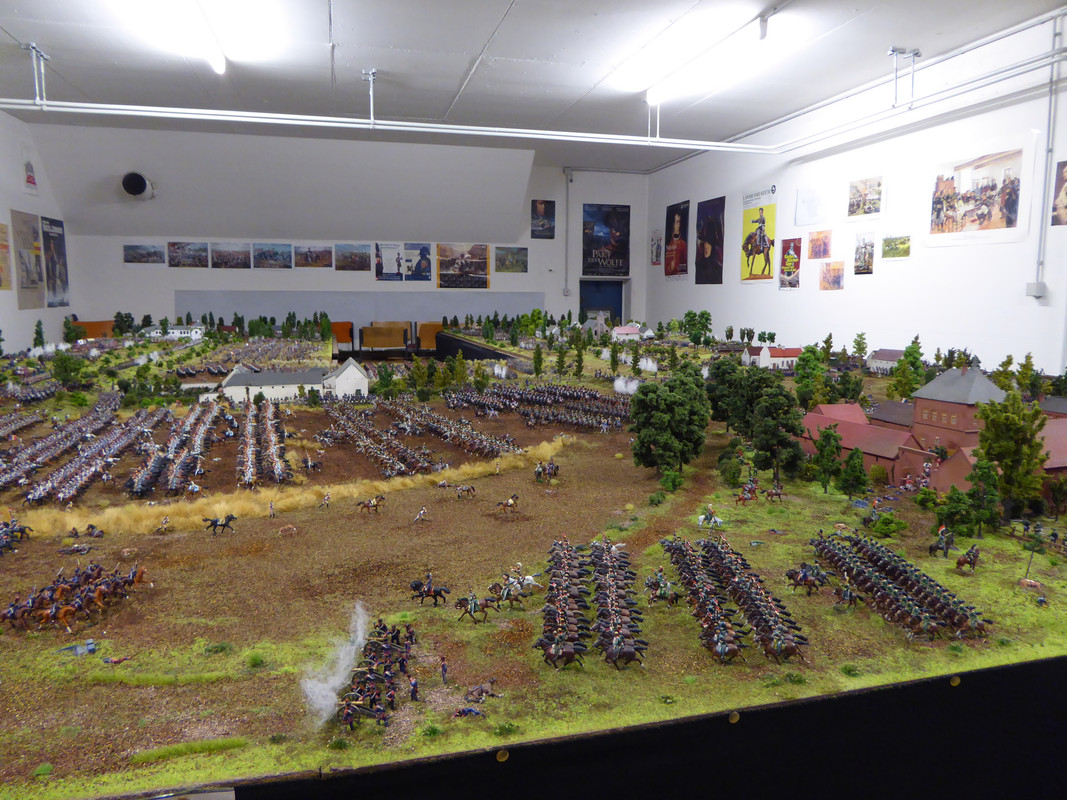 Over the course of many years, Thomas has built up an accurate representation of this most famous of battles.
Comprising of over sixteen thousand beautifully painted troops from many manufacturers he has depicted the battle in five periods and brought them together seamlessly. The individual painting standard of these 20mm troops has to be seen to be believed.
Firstly we have the Hougoumont section featuring the 1st and 2nd Legere attacking.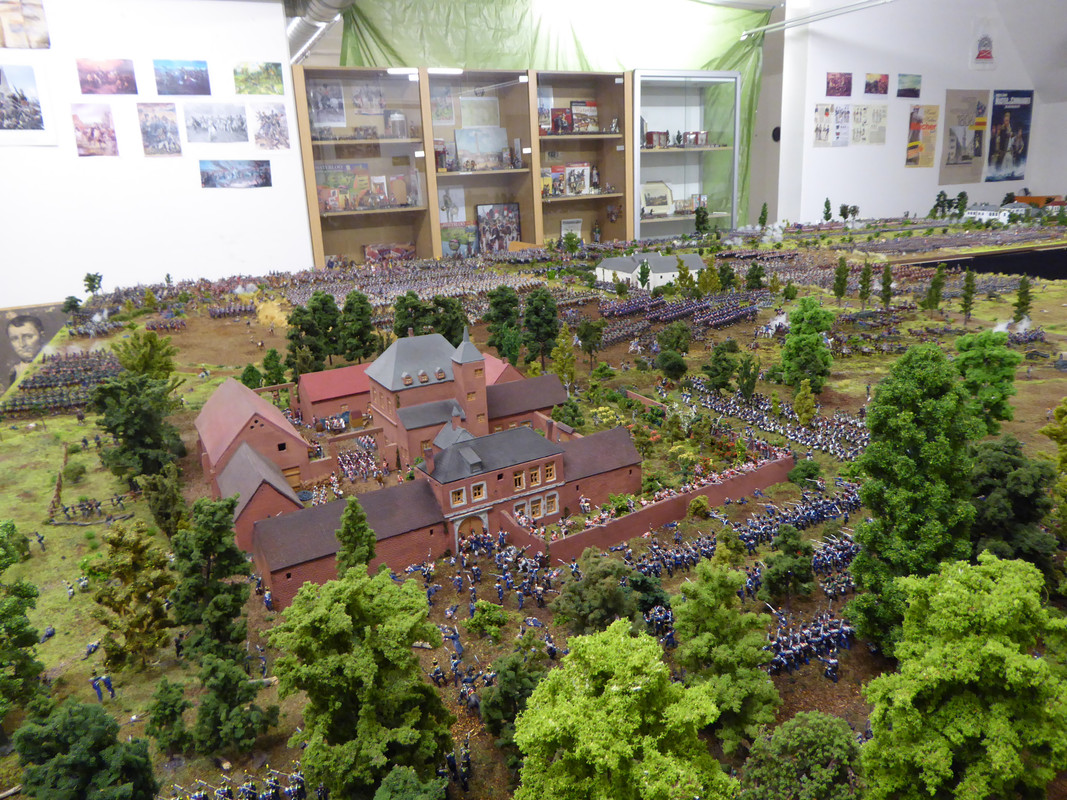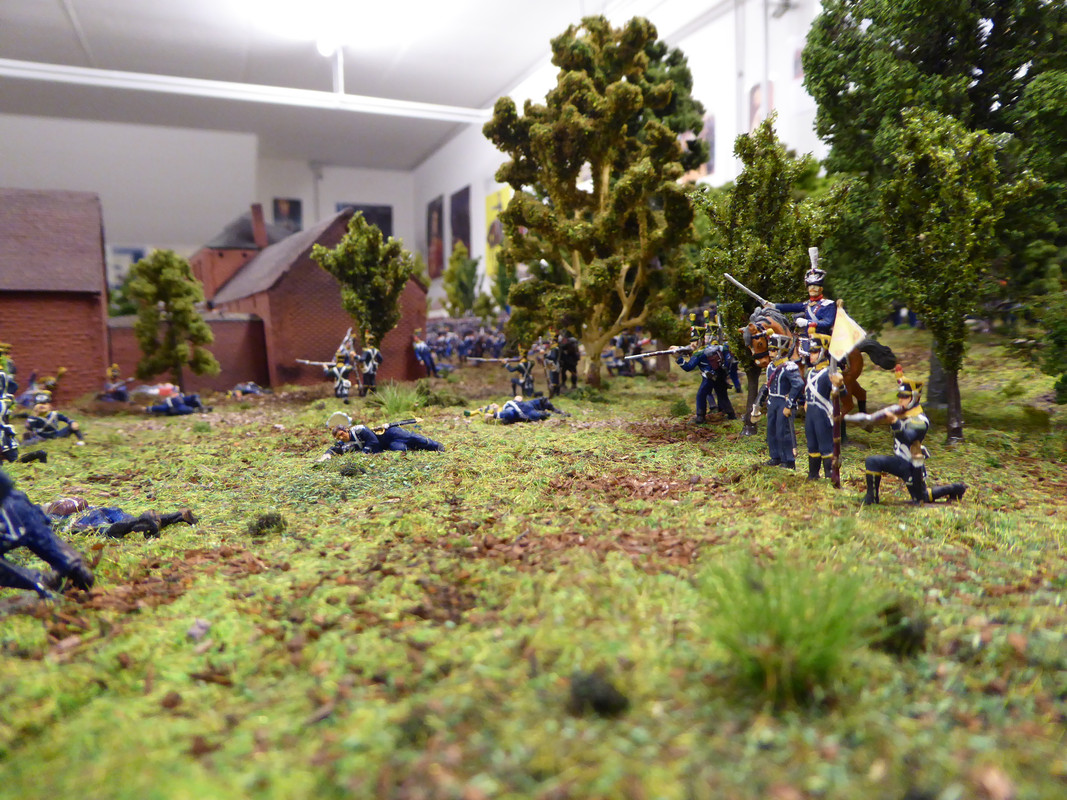 The action then depicts the French cavalry attacks on the Allied squares.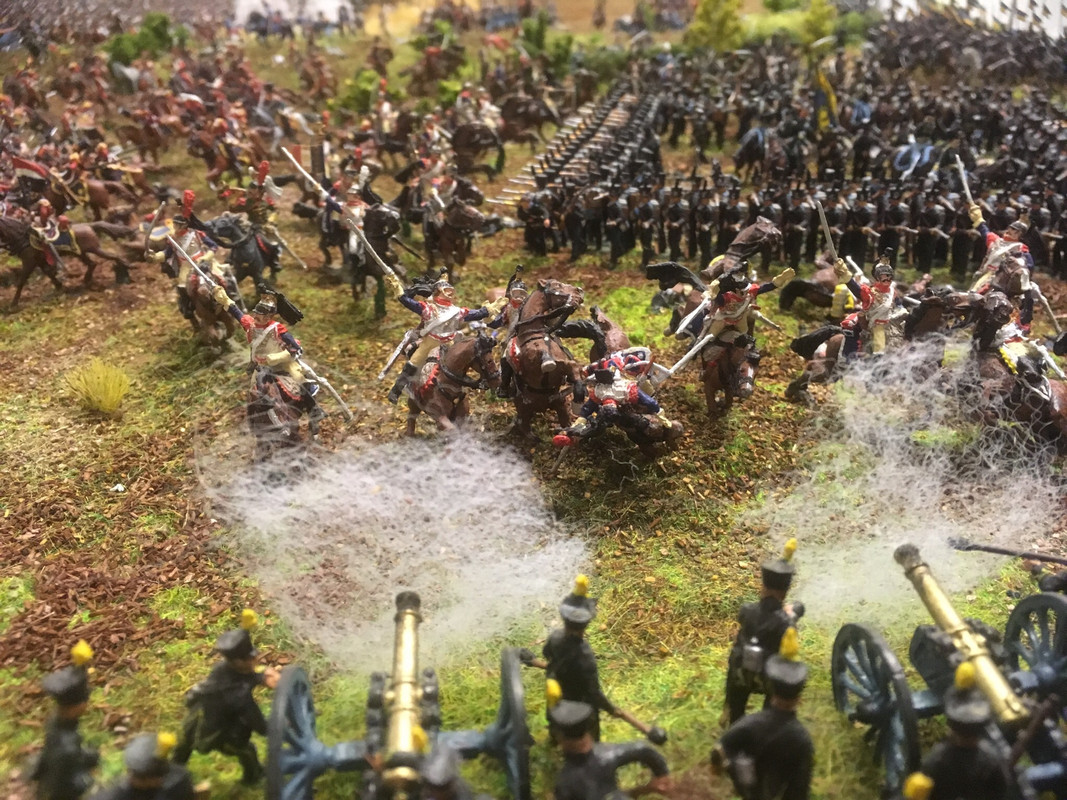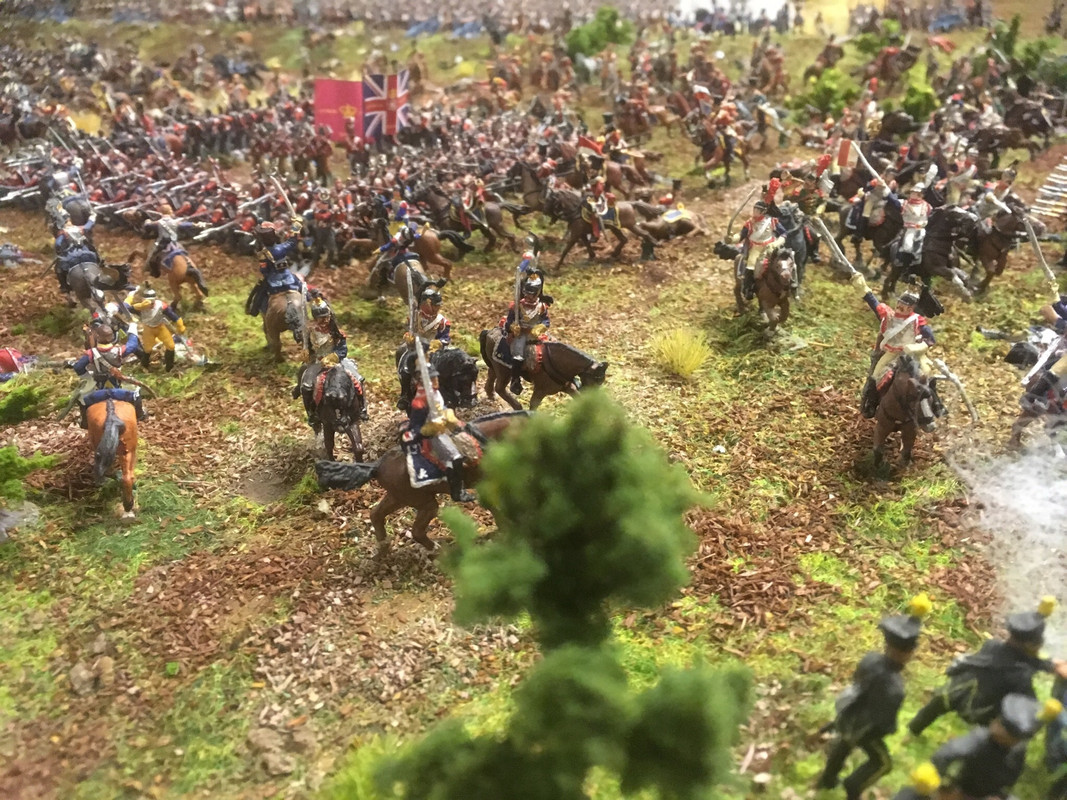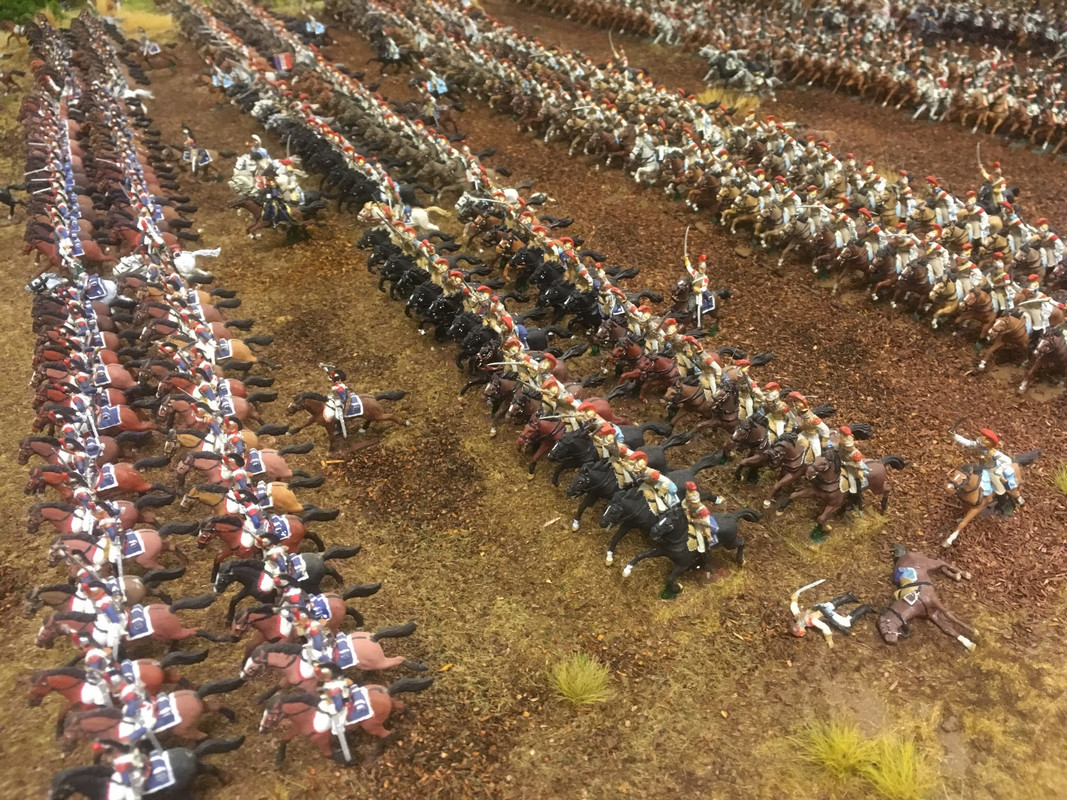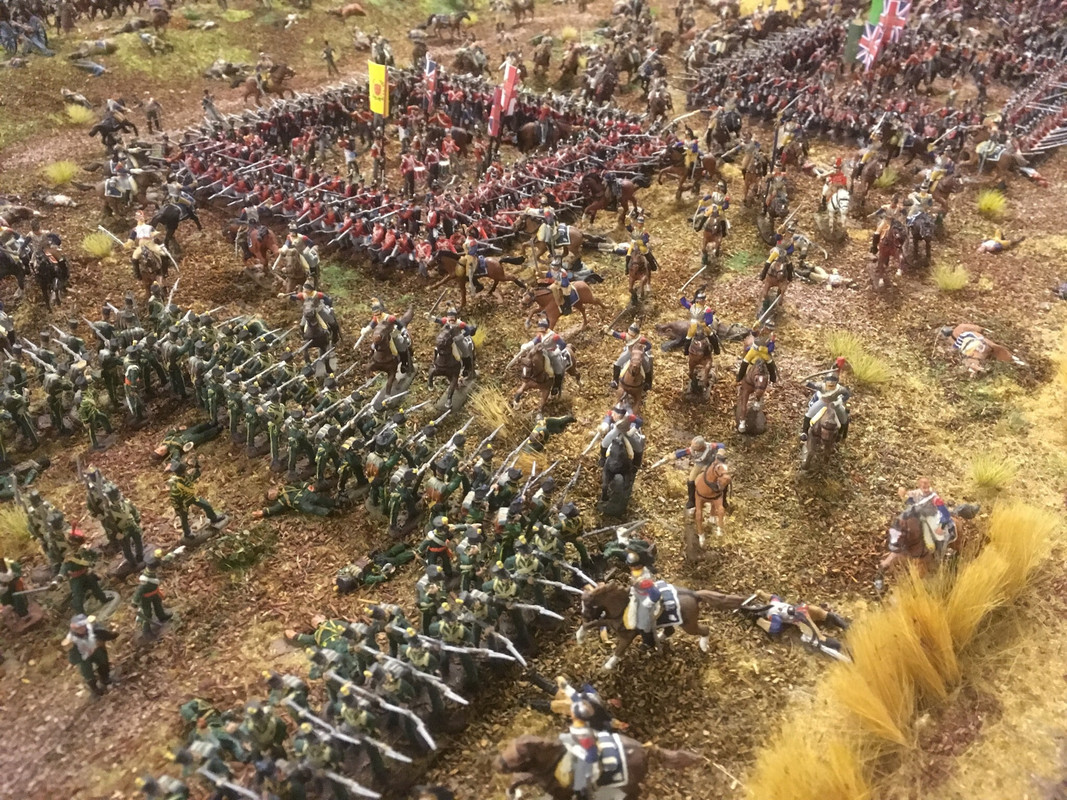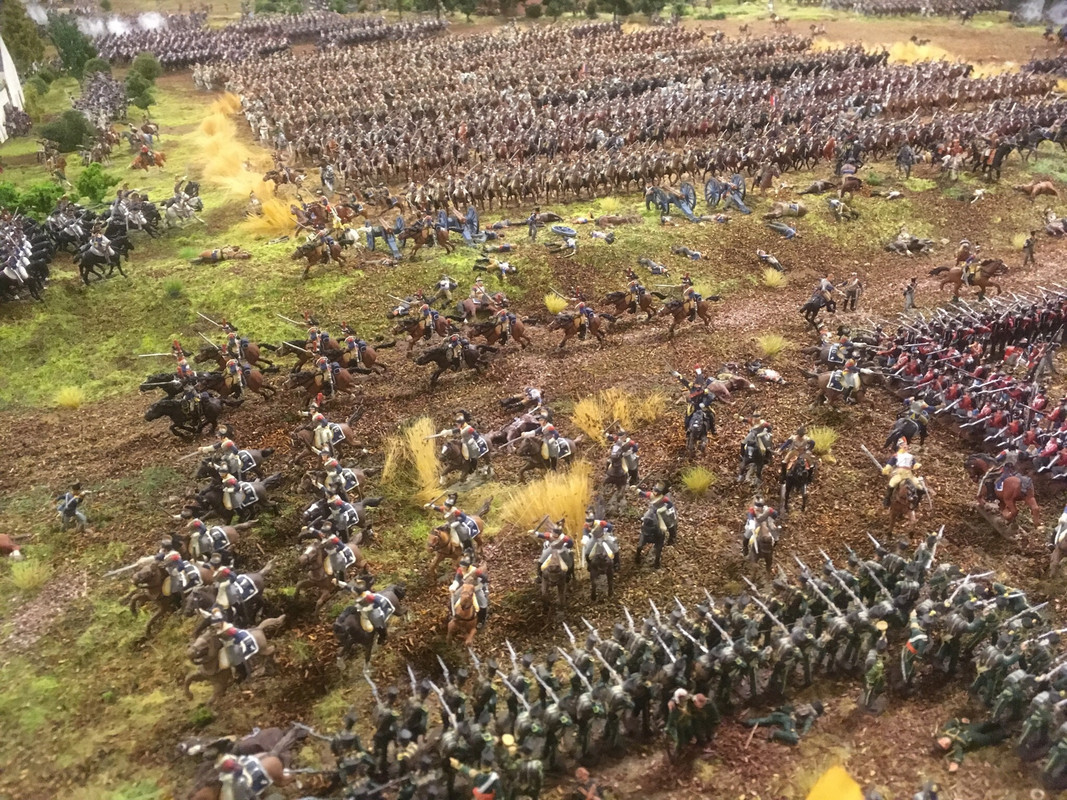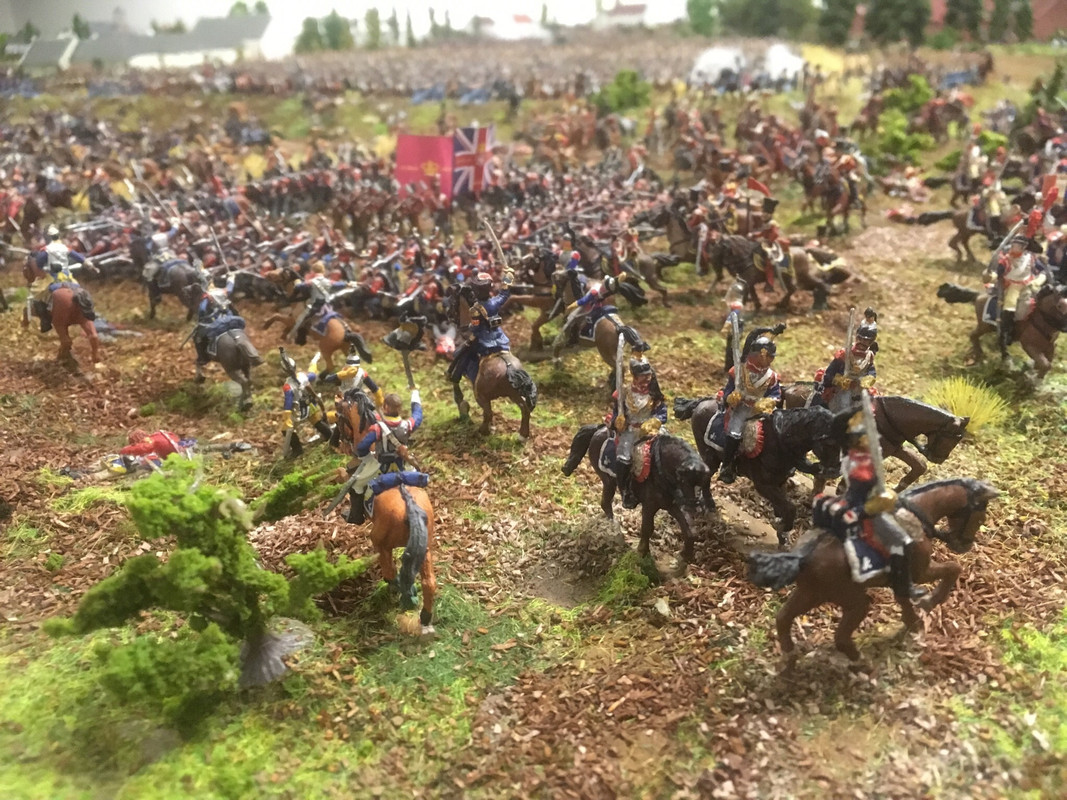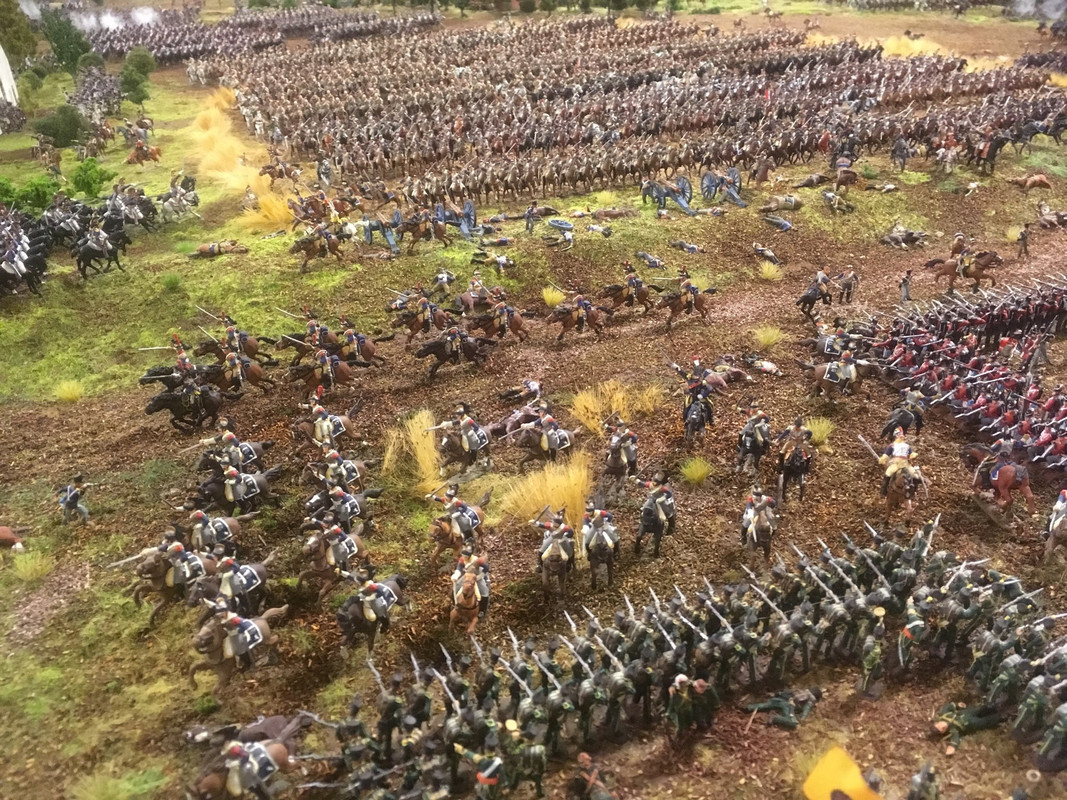 Moving towards the centre of the diorama we see D'Erlons attack and its repulse by the English cavalry. The assault on La Haye Sainte is also featured.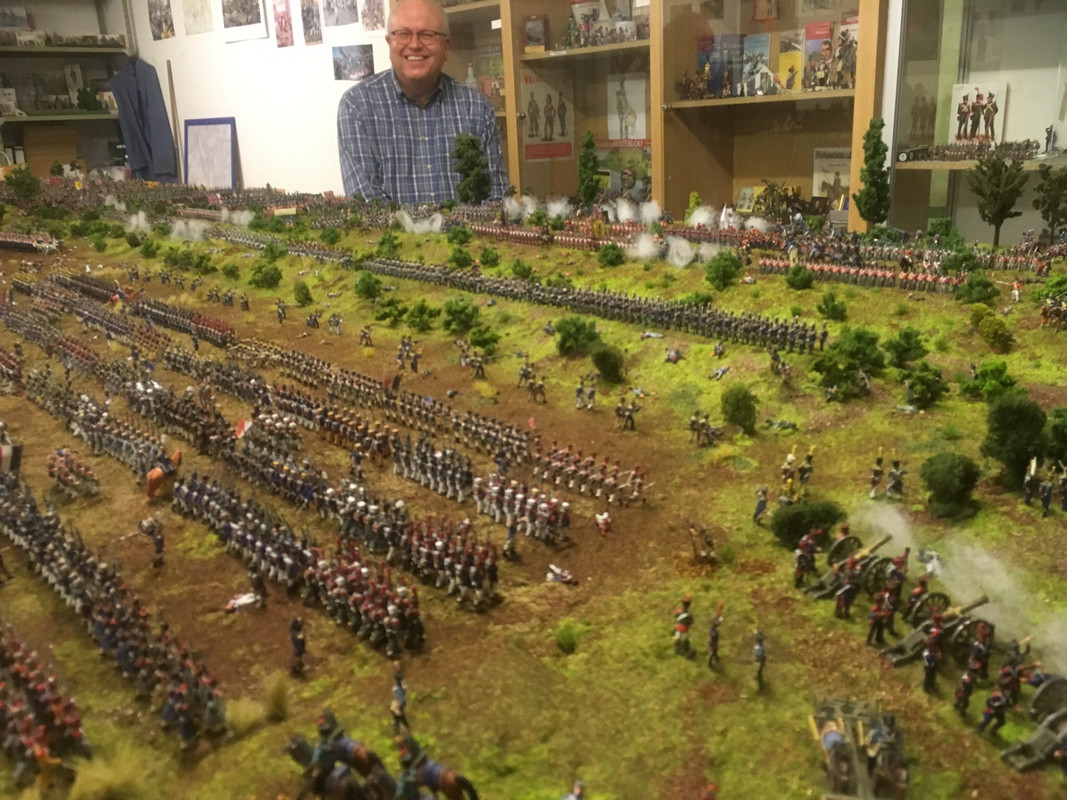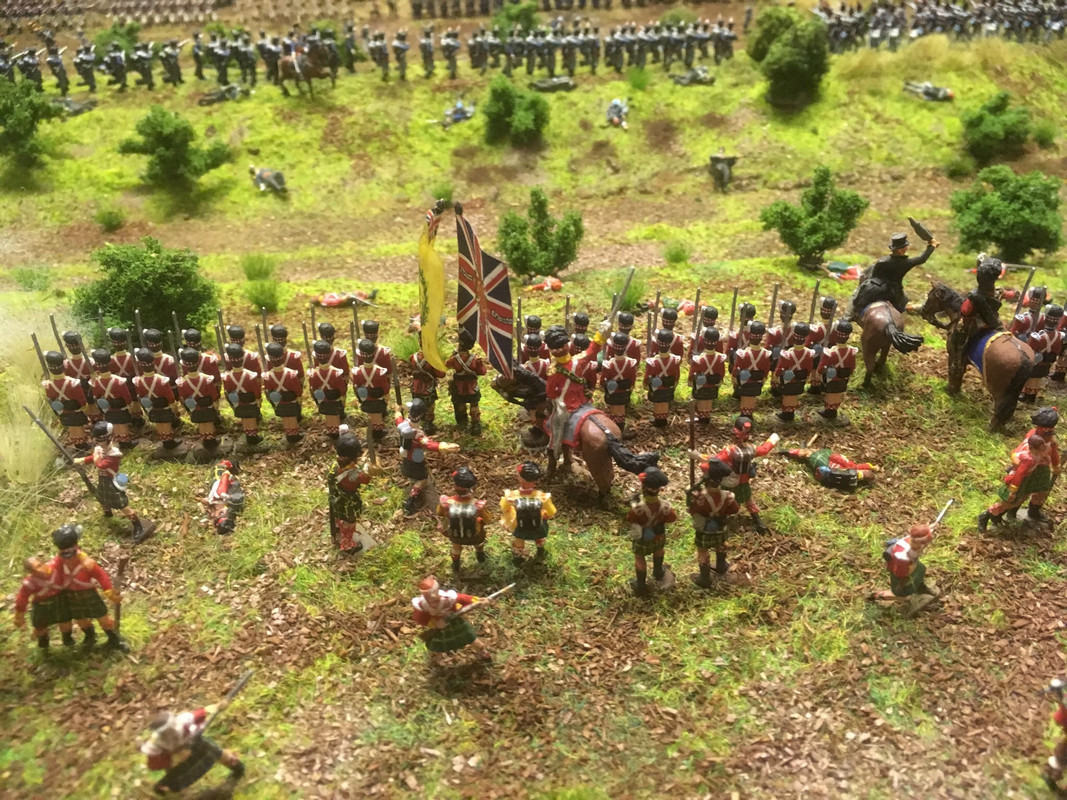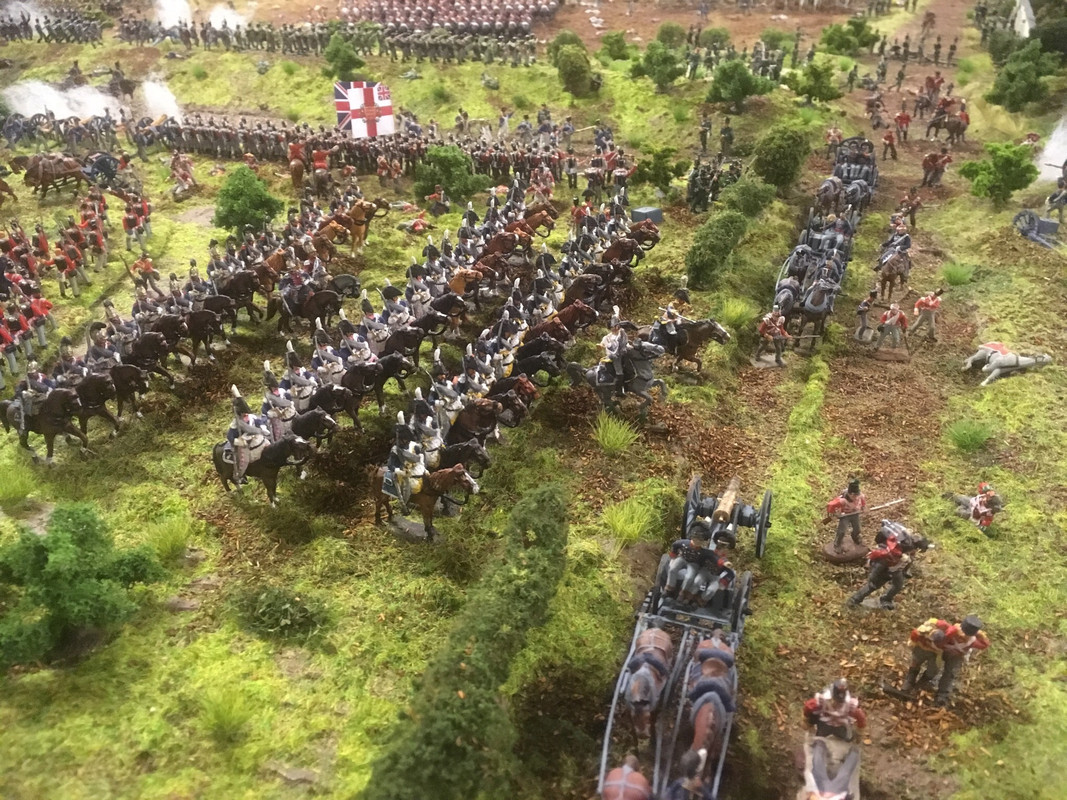 Moving East we see the Prussian assault on Plancenoit, Papalotte and La Haye.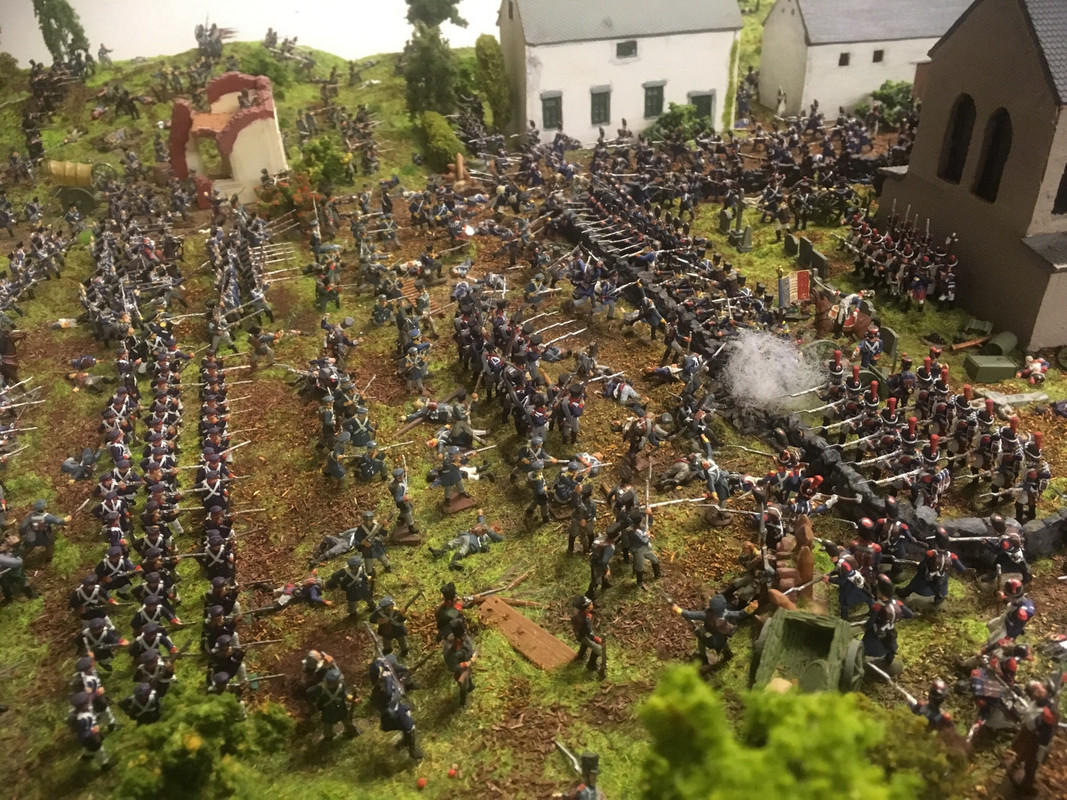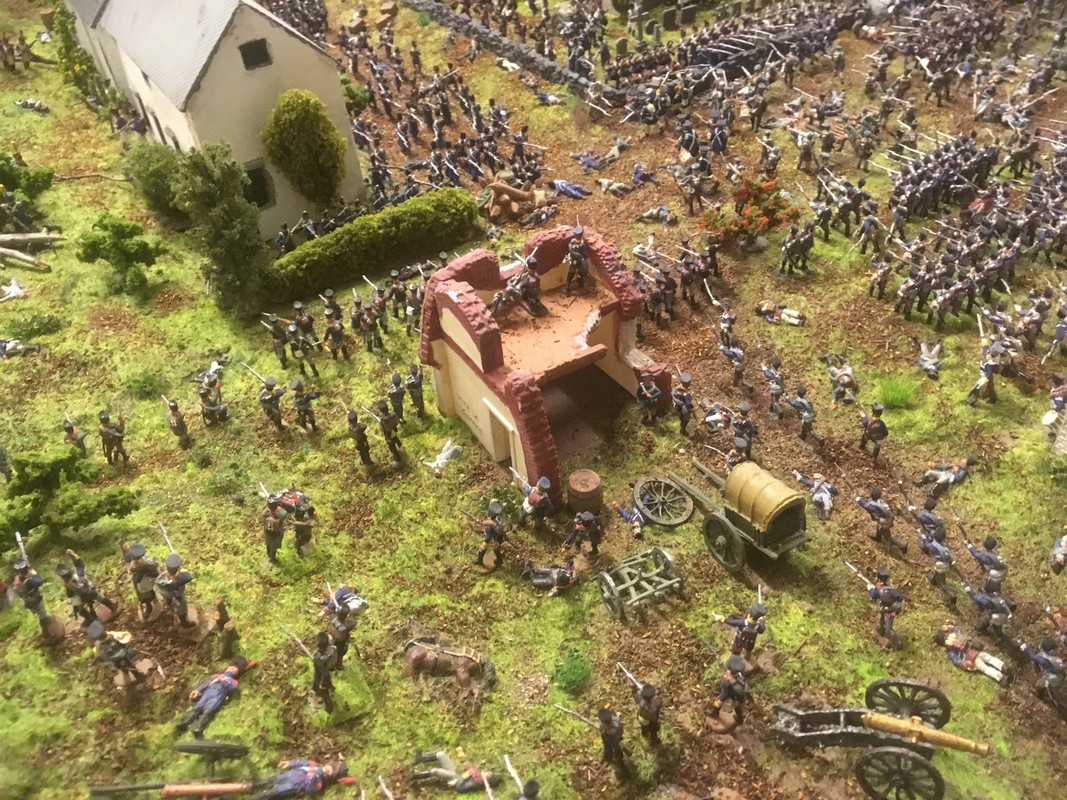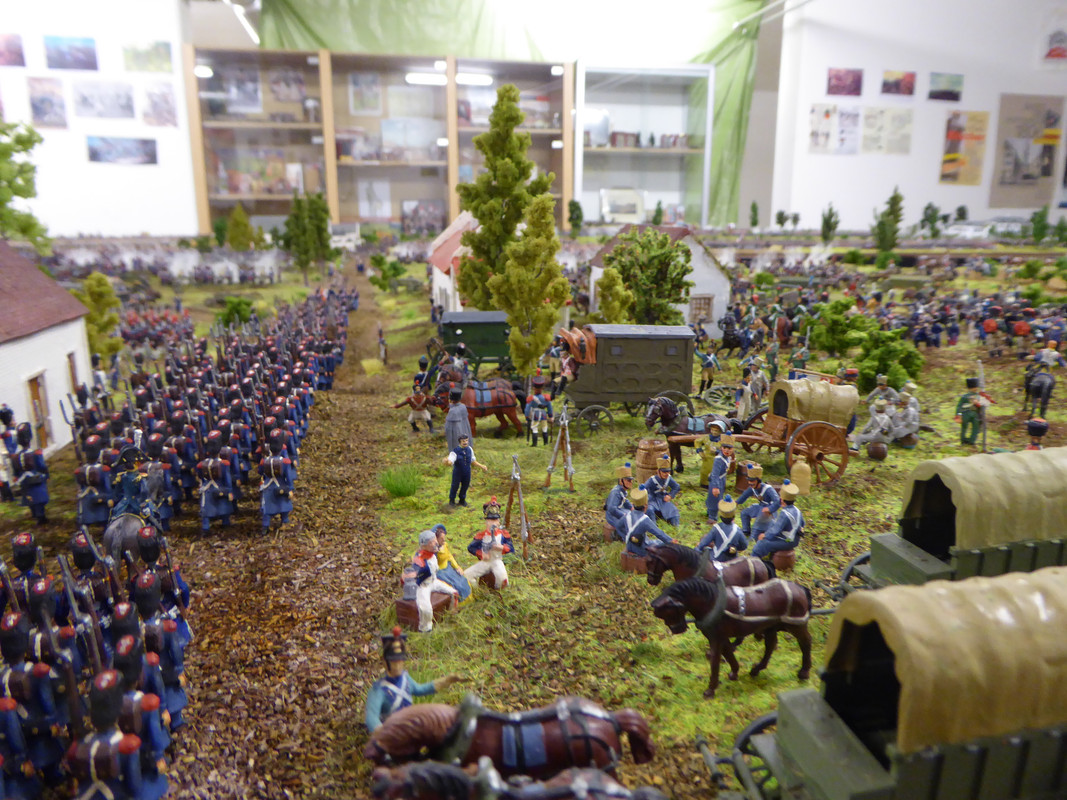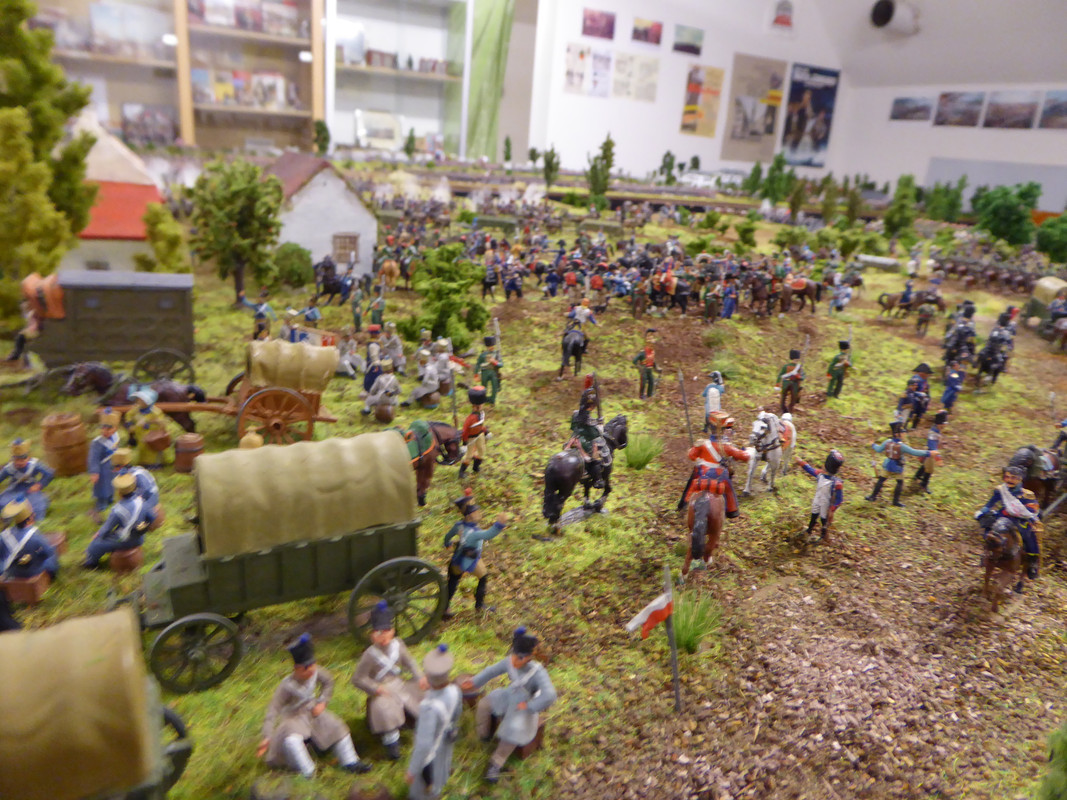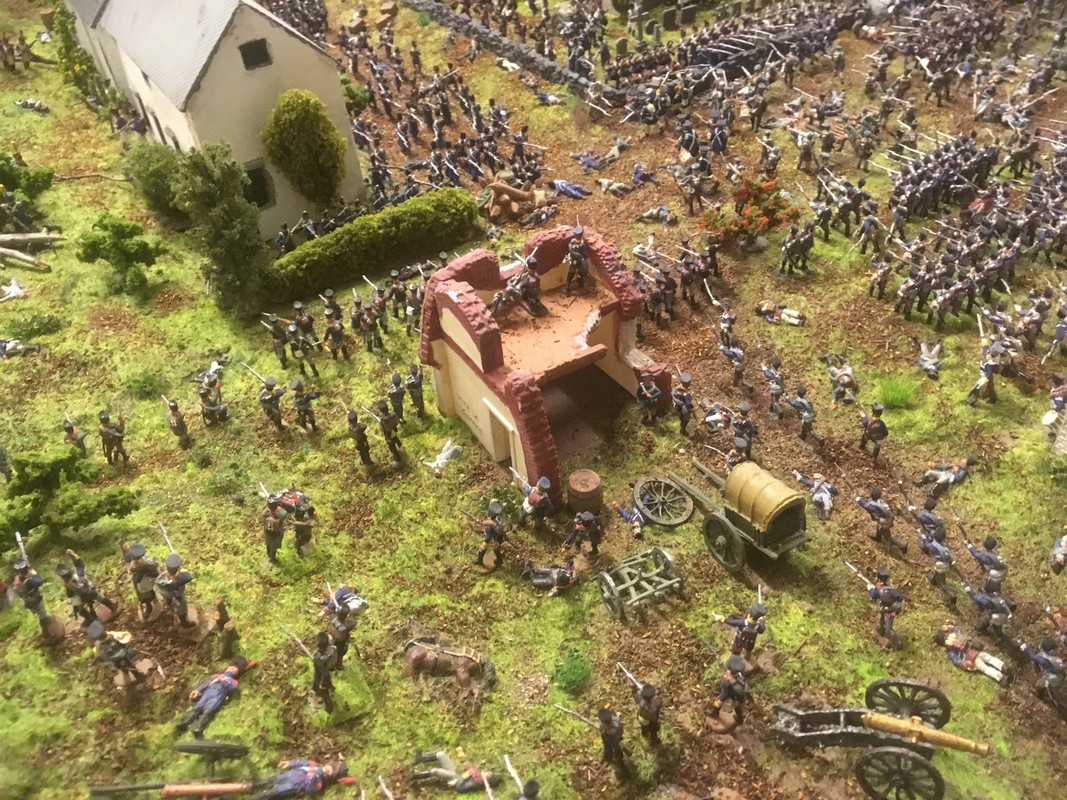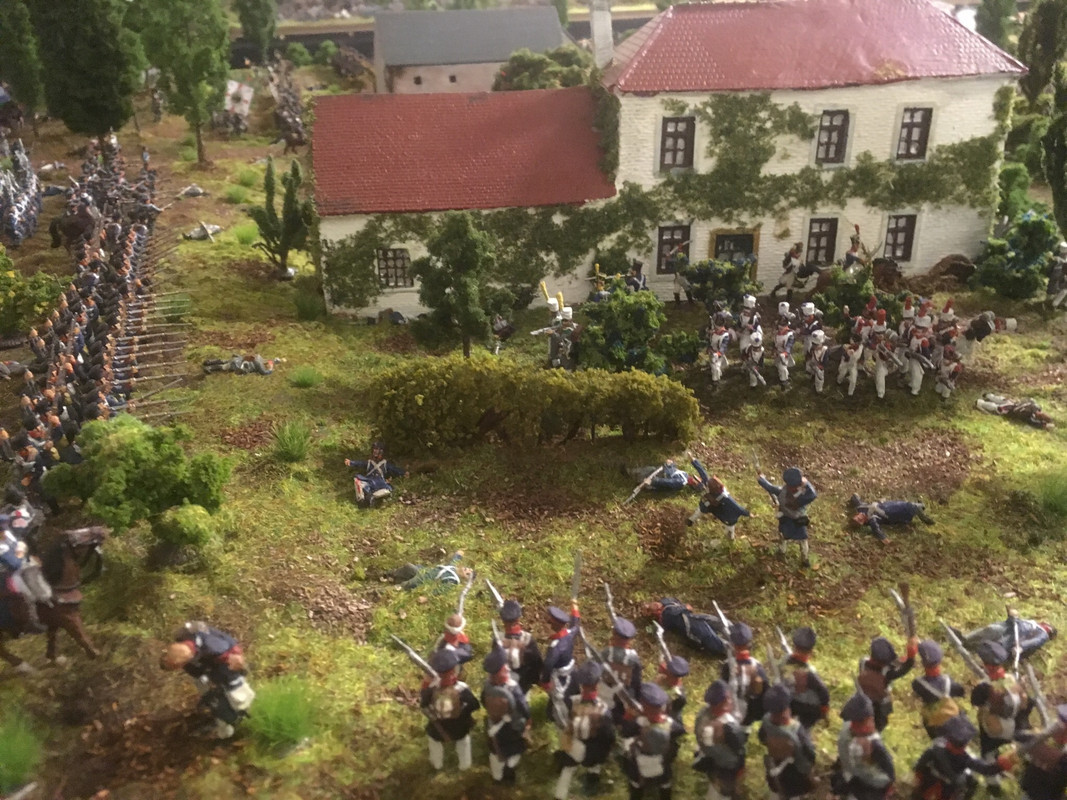 The visual impact is hugely impressive in its self but it is the little vignettes that tell the sub plots to perfection.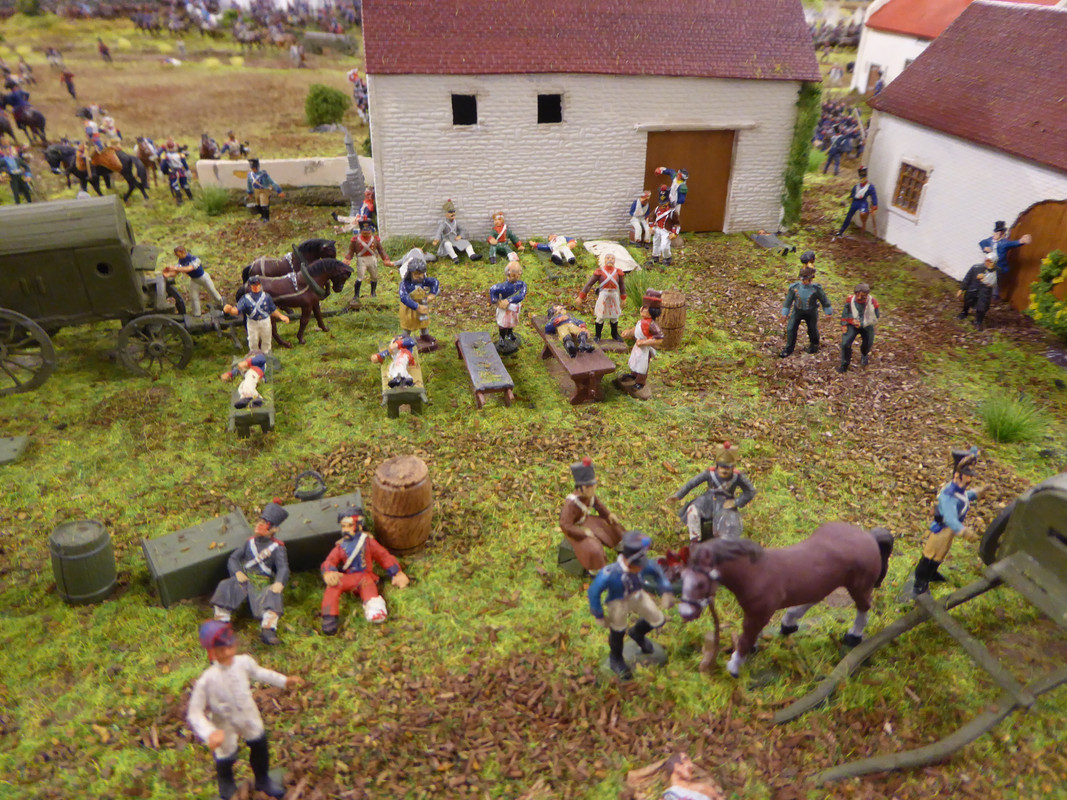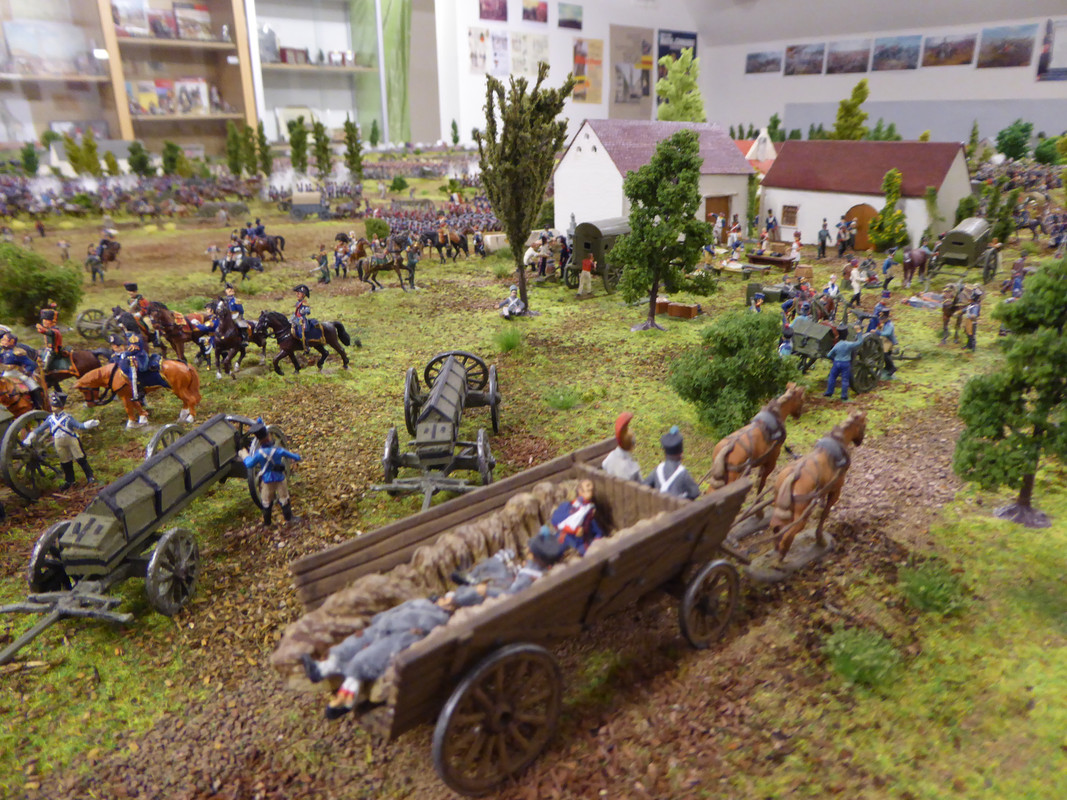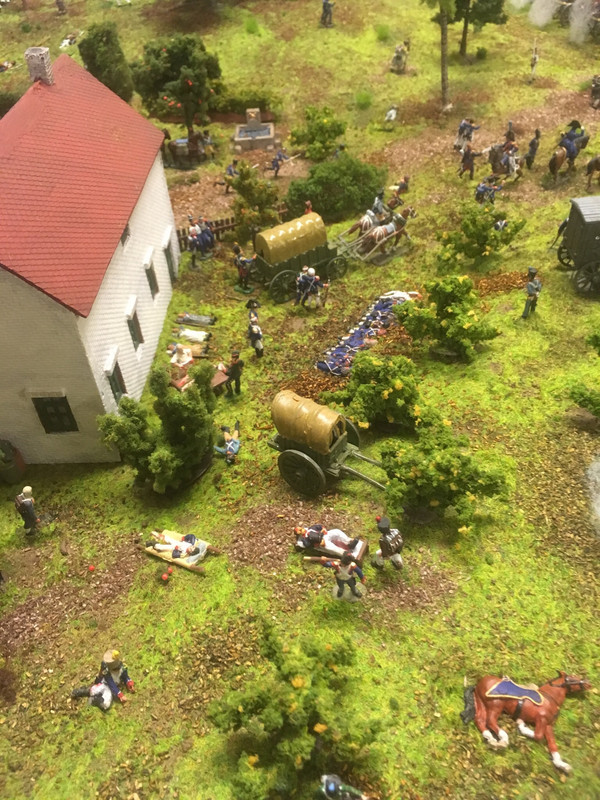 Thomas has also amassed a magnificent collection of artwork, weaponry and models to complement his magnificent work.
I asked him if it will ever be completed, but, as with so many labours of love he will always be trying to improve what is already a masterpiece.
Thank you again Thomas for a wonderful weekend.
Chris