I've just finished painting some Tumbling Dice Goth medium cavalry.
As you'll notice, I've stuck them on Italeri plastic horses - Napoleonic, no less - but I think they look the part.
I suspect because they're lightly armoured & have no missile capability, they'll be cannon fodder but IMO, nice looking cannon fodder.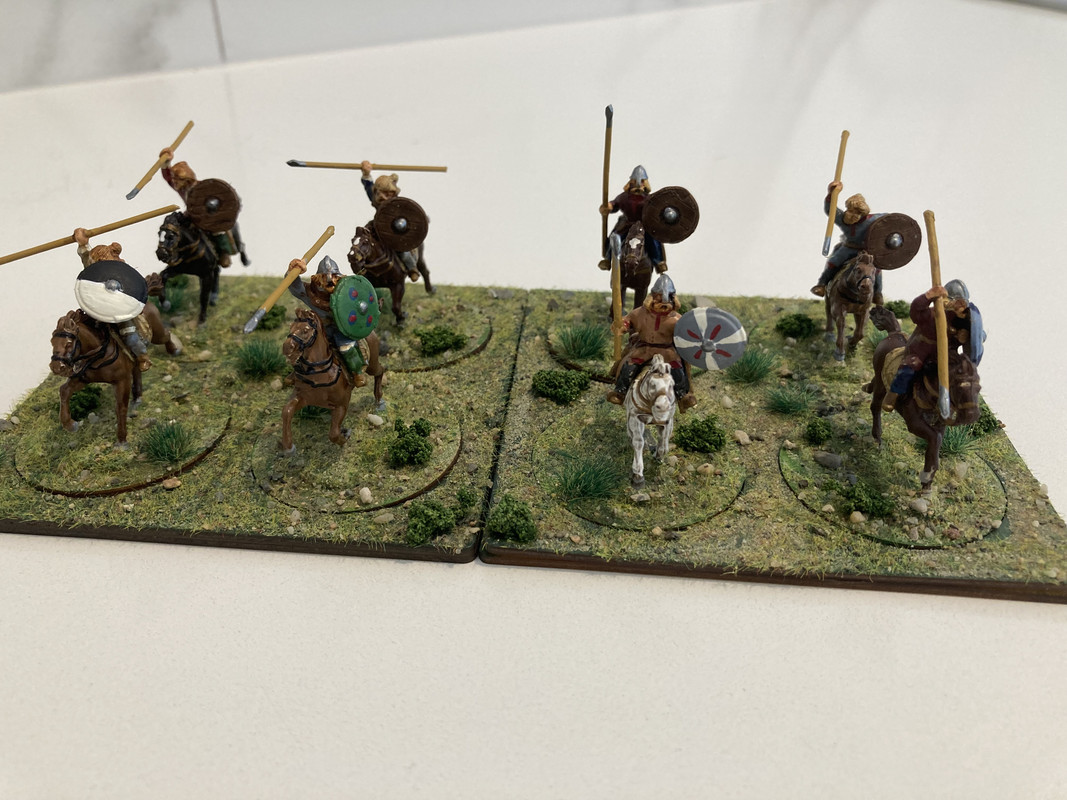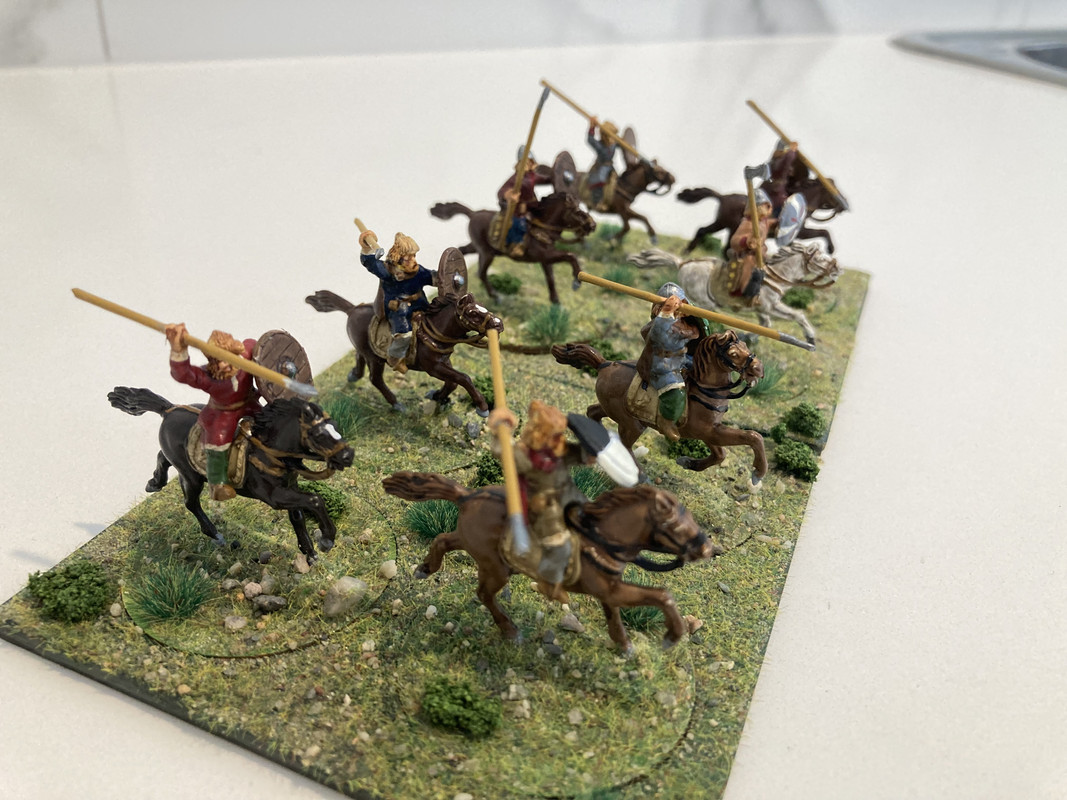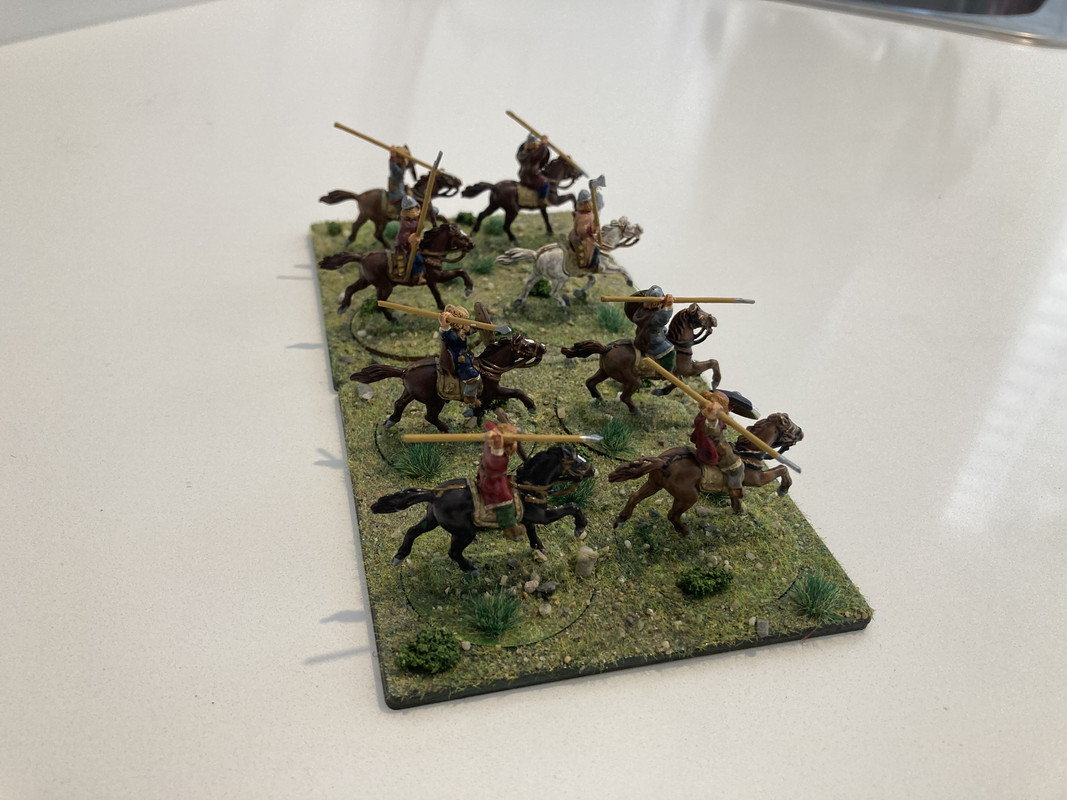 donald