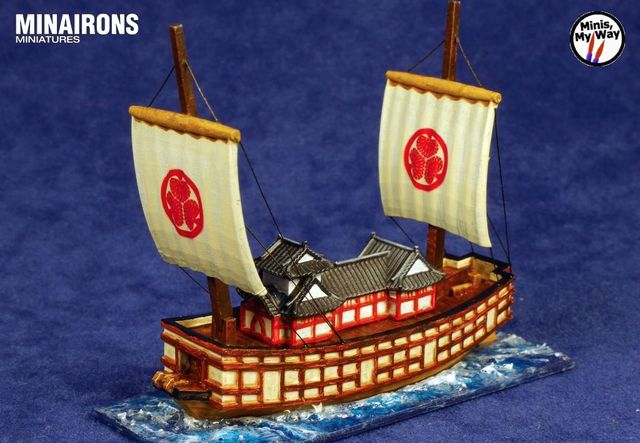 I'm pleased to share our latest 1:600 scale Age of Sail ship model release. Now it's been the turn for a Japanese warship from the Sengoku Jidai and early Edo periods - the fearsome
Atakebune
. Conceived as floating fortresses, atakebunes were primarily used as formidable boarding platforms, with little ordnance on board - generally four cannons, or six at most.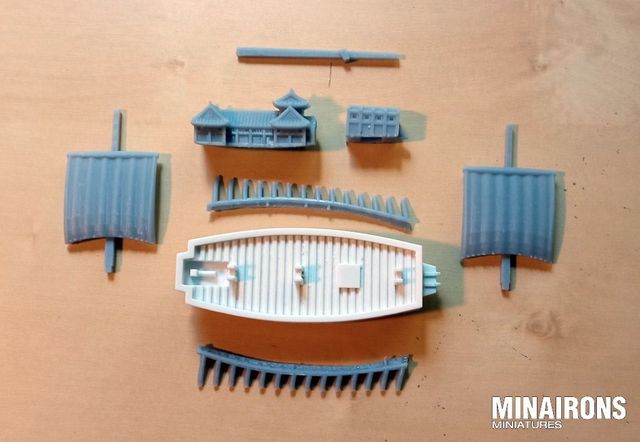 As for the model itself, it consists of a high quality cast resin hull completed by a set of seven 3D-printed alternative parts - oars sets, a couple of masts with unfurled sails, a laid down mast and two alternative on-deck housings. The kit is complemented by a flag sheet comprising a number of
Tokugawa shogunate flags
- that can also be purchased separately.
Lluís Vilalta
minairons.eu
Minairons blog
Minairons facebook