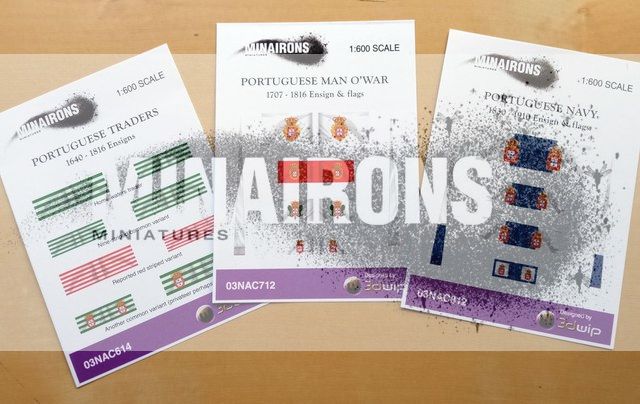 We've just made available three new sets of 1:600th scale Age of Sail ensigns, that span for over three centuries of Portuguese history: a set of 17th century merchant ships, another one of a 18th century man-of-war and lastly the flag set of Potuguese Navy from 1830 to 1910.
After these recent releases, our naval flags collection has already expanded to 60 sheets of a growing selection of seafaring nations, from the Age of Discovery to Pax Britannica's times! In
Minairons' website
, these are categorized into three different folders:
•
17th century Naval flags
•
18th century Naval flags
•
19th century Naval flags
Hope you like them!
Lluís Vilalta
minairons.eu
Minairons blog
Minairons facebook