Hi All
This is my first attempt at serious painting and making it public, needless to say I am still working on them but thought some input may point me in the right direction. They are primed with gray Vallejo Surface Primer, block coloured. I will wash them Nuln oil.
Faces............what to do with them, sepia wash?
They are Airfix U.S marines (1960's ish) and Bluebird Zero Hour figures, trying to portray them as future fighters/military for tabletop games, Stargrave, Star Breach and Alfa zone, and may even try Traveller.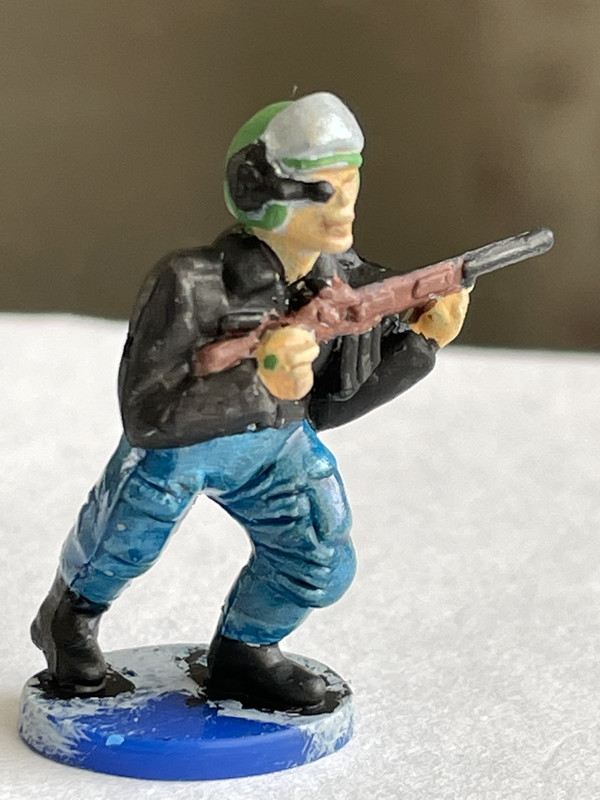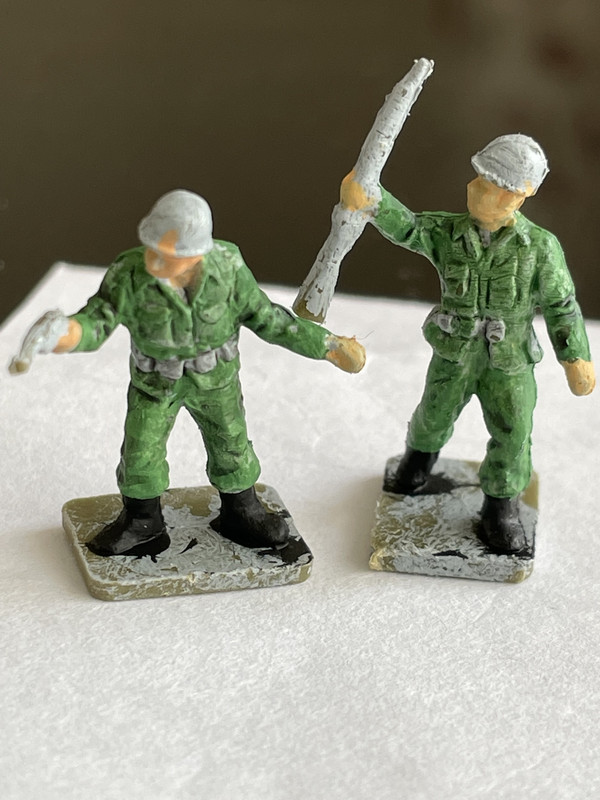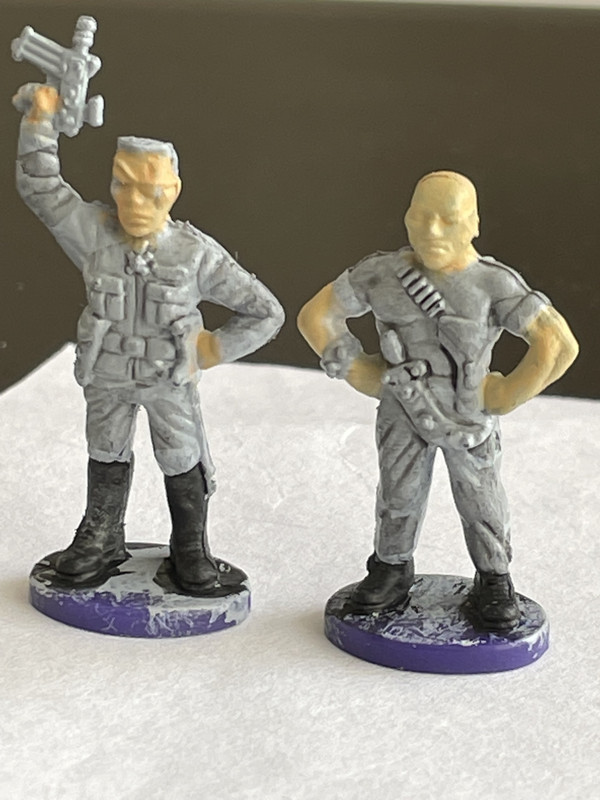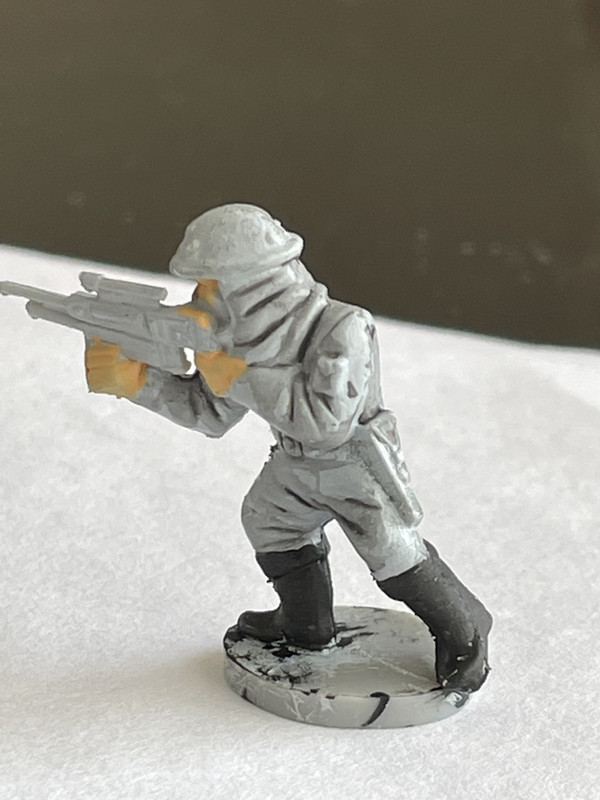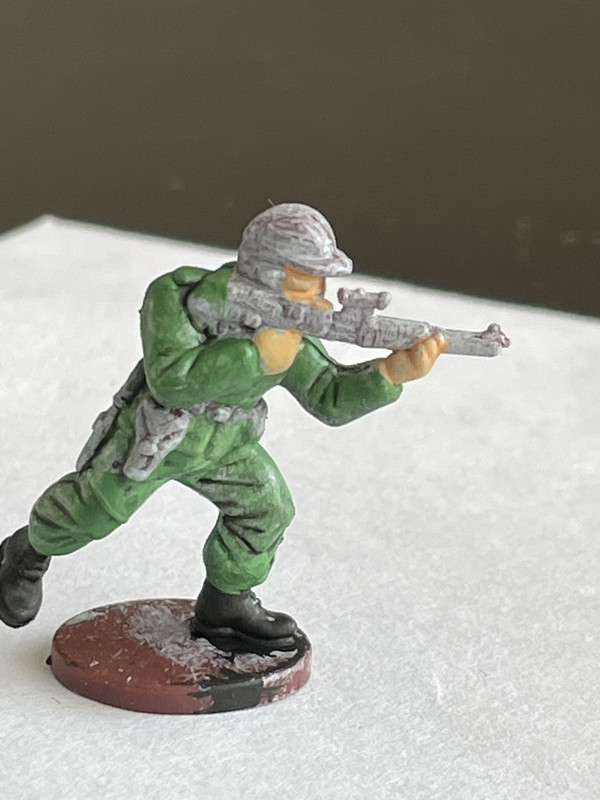 Thanks