Hi guys,
I always had the idea to make a "big" diorama of the shire. By big i mean something like 120x60cm because that is the maximun space i have to build something like that. But it always was just a plan and i never had the time or the drive to really start with it.
And being at home most of the time does have one big advantage... it gives me a lot more time for the hobby. Now i do like painting figs but i also need to have something beside it, so i finally started with my shire diorama.
Now i never have build such a big thing so i decided to take the opportunity to try and use al kinds of technics of scenery building that i could find just to see what works for me. I have no idea when it will be finished but so once in a while i will post some picturen just to let you see how far i am.
I have already been busy for about 8 months so that says it al about my tempo
But for no ...here we go with the pictures from the very first start:
first things first so i started with some drawings of how it probably will look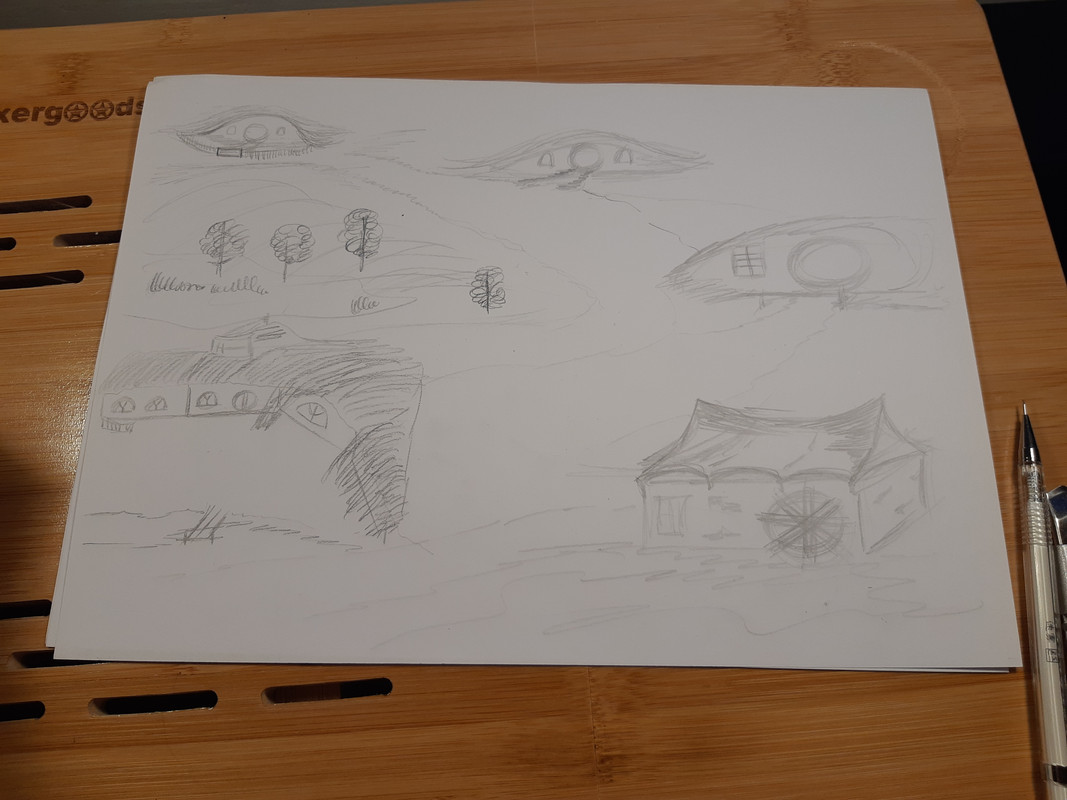 It starts at the right below with a water mill, left of it should be the green dragon and then going up three hobbithouses ending with Bilbo's place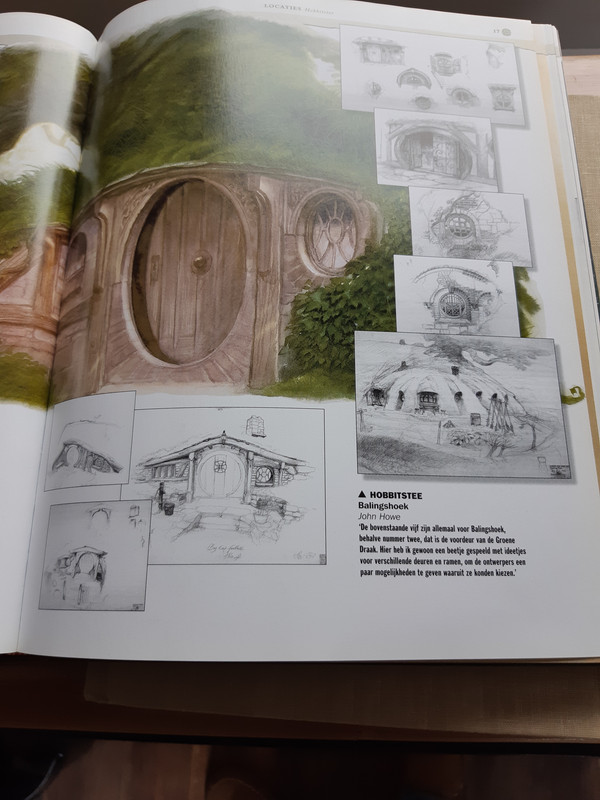 I have all kinds of books and magazines wich i use for examples. Its a bit like browsing the internet when i get into those magazines.... looking into one i remember another, then i grab that one and on and on and before you know it the evening is gone without doing anything
To figure out which scale the doors and so should be i always use a fig for measures. But what makes fantasy so nice is that it realy doesnt matter how big or small you make it.... it is fantasy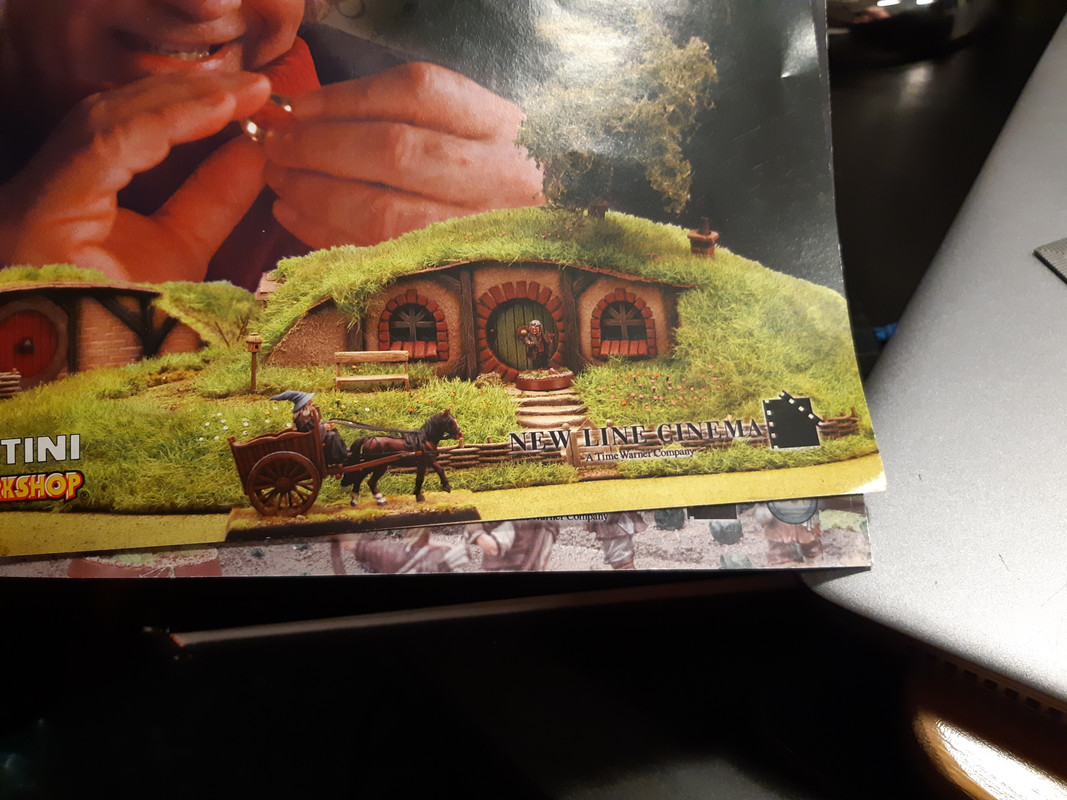 Just for some exaples i looked through my magazines again and then......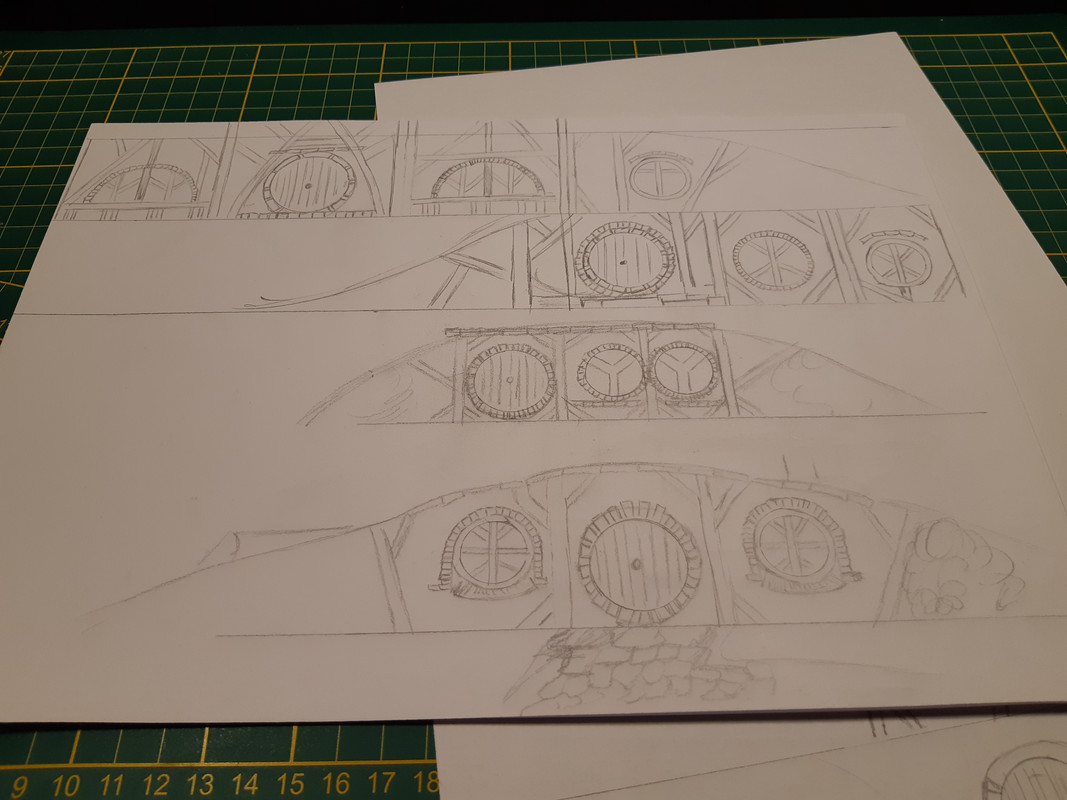 Up to the drawing table and just use your own imagination
Next episode :Lets build something
Laterrrrrr